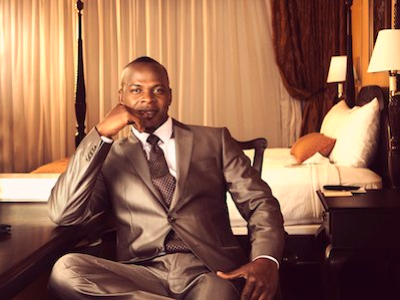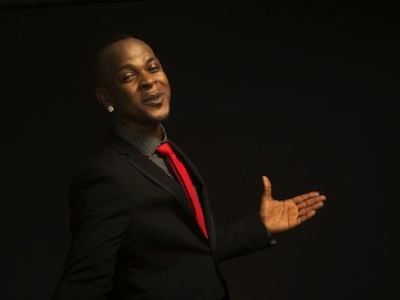 Biography
From "Heads High" (1998) to the newest "Party Tun Up" (2013), Mr. Vegas has assembled an unshakable string of international classic reggae and dancehall releases including Billboard hits highlighting his career progression for the last two decades.
Born Clifford Smith in Jamaica's capital city, Kingston. Mr. Vegas developed a passion for music at an early age. It was customary for aspiring high school age singers to gather during lunch break to test new lyrics and share their talents with classmates. Smith's passion developed during these sessions when he noted female classmates would regularly attend without demonstrating any interest in lunch. Still, his first recording session was a dead end when the mix he had paid for with money that was supposed to be used for an international visa was never mixed properly and the song went nowhere. Mr. Vegas, however, was destined to go places.
To have a single with an ICONIC Multi-Platinum POP artist is the dream of most Jamaican recording artists. To have two releases with two ICONIC Multi-Platinum POP artists when you are paving the road on your own merits and with your own imprint is usually un-heard of.
Although he got his moniker around the same time for his glitzy style on the football/soccer pitch, Mr. Vegas earned it in the recording studio. His first hit, "Nike Air" (1997), recorded on the Playground Riddim for Jeremy Harding, only came about because Mr. Vegas successfully demanded that doctors removed the wiring in his jaw after a serious injury sustained not long before. Despite nursing the injured jaw, "Nike Air" raced to the top of the charts.
Mr. Vegas follow up smash hit on the Filthy Riddim, "Heads High", took the world by storm. Led by its undeniable hook over the creeping bass line, "Heads High" reached #1 on the reggae charts in five continents and #69 on the US R&B Chart. The same year, Vegas won a distinguished MOBO (Music Of Black Origin) Award in the UK. MTV put the "Heads High" video in heavy rotation and powerhouse dancehall distributor Greensleeves Records signed on for his debut album the following year. Also called Heads High, the album compiled additional hit songs including "Jacket", "Sweet Pineapple" and "Everywhere I Go", to reach #5 on the US Reggae Chart.
Vegas's sophomore Greensleeves Records release, Damn Right (2001), confirmed him as a leading reggae dancehall artist from Jamaica. Damn Right included the now timeless favorite's 'Girls Time', 'She's A Ho' and the monster collaboration with Sean Paul, 'Hot Gal Today', which Vibe Magazine voted one of the best collaborations of all-time and peaked at #66 on the US R&B chart. Damn Right also reached #2 on the US Reggae chart.
Throughout the years, Mr. Vegas has proved adept at catchy hooks, knowing just the right beats that will hit at the right time coupled with signature song writing. 'Tek Wey Yuhself', 'Hot Wuk' and 'Nuh Friend From Dem', from his 2007 album Hot It Up, are a case in point. All were chart toppers in Jamaica and dominated the major American, Japanese and European charts. The soca-infused 'Tek Wey Yuhself' on Kirkledove's Dutchie Pot riddim confirmed Mr. Vegas as one of the most versatile in the business and "Hot Wuk" made it to Billboard's Hot R&B/ Hip Hop Singles chart on the strength of its wildly popular carnivalesque dancehall vibes.
In 2010 Mr. Vegas was nominated for Soul Train 'Reggae Artist of the Year' and performed at the Soulfusion Soul Train Awards in early 2011. He also performed live on the CBS Presenting reggae and dancehall like it's never been done before, 'Sweet Jamaica' is undoubtedly a milestone achievement. "I want to be around in twenty years," says Vegas, "and 'Sweet Jamaica' is the best way I can think of to put my stamp on the future, one in which real foundation reggae and dancehall both play a part, just like real life".
To celebrate Jamaica's 50th Anniversary, Mr. Vegas took to the studio to produce an all-star remix, The Voices of Sweet Jamaica with a cast of reggae greats including Shaggy, U-Roy, Barrington Levy, Marcia Griffiths, Mac Dada and more. Proceeds of the recording went to benefit the children of Mustard Seed Communities in Kingston Jamaica, a charitable foundation that Mr. Vegas holds very dear to his heart.
By year-end 2012, Sweet Jamaica and Mr. Vegas made great strides including a MOBO 2012 Award nomination in the UK. Sweet Jamaica was named by Google Music as 'Top 50 albums of 2012', endorsed by Complex Magazine in the 'Top 100 Albums of 2012' as well as on the 'Best of 2012' in the reggae section of iTunes.
Leading the way into 2013 with solid rotations on mainstream radio throughout the US and a remix package penetrating the dance market, it is no doubt that 'Bruk It Down' will be this Spring's crossover dancehall anthem, while Mr. Vegas' smash hit single 'Party Tun Up' is bubbling in the dances. The versatile and accomplished Mr. Vegas added yet another achievement to his portfolio with multiple nominations at the 32nd IRAWMA awards on May 6, 2013.
On that day he copped the title Song of the Year with "Sweet Jamaica" and Video of the Year with "Bruk it Down". Standing on the Sun with Beyoncé was release on Beyoncé's Platinum Edition Album in December 2013. In addition to his many collaborations, during his journey as an artiste Mr. Vegas has opened for Deborah Cox, Foxy Brown, and Black Eyed Peas. He has also shared the stage with Brandy, Method Man Redman, T-Pain, Future, Trey Songz, Nicki Minaj, Pitbull and has done production work with industry producer Major Lazer. Mr. Vegas has appeared on all of the industry's major shows, in Jamaica and abroad, including Guinness Sting, Red Stripe Reggae Sumfest, Reggae Sunsplash, Tobago Jazz Festival, Best of the Best in Miami, Uppsala Reggae Fest, Summerjam Germany, Rototom Sunsplash, Amsterdam Reggae Festival, SXSW and more. Mr. Vegas continues to tour extensively throughout Europe, Asia, Africa, the Caribbean Islands and North and South America.